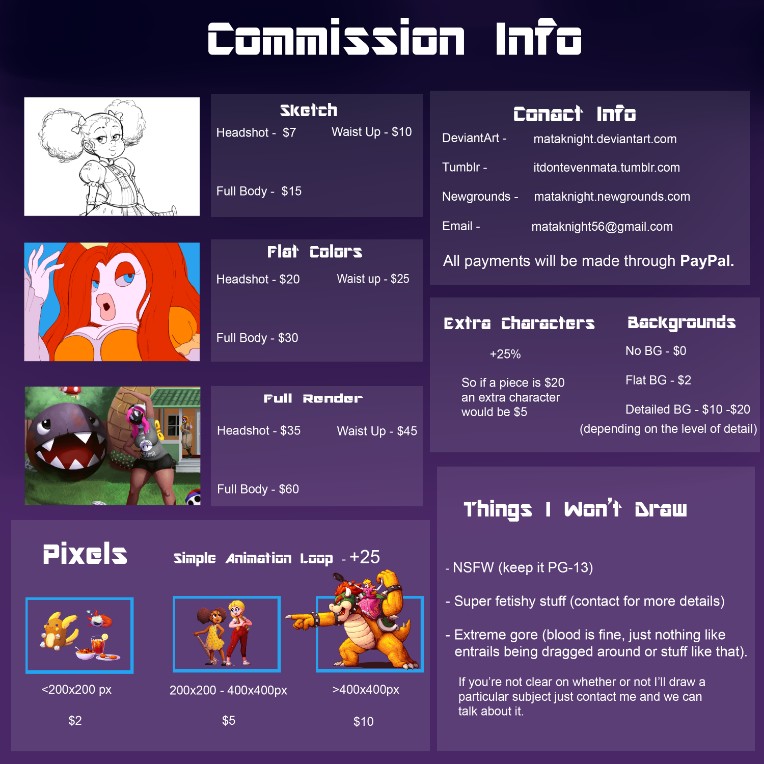 So yeah. I'm finally taking commissions now!
Kind of a new venture for me
I will have 6 slots available and they will be on a first-come-first-served basis.
I shall then close said slots when all three of them are full.
I will make an announcement of when commissions are open again.
Just send me a message to get started!
All payments will be made upfront through PayPal at mataknight56@gmail.com
0/6